Sanctuary Church cares about one thing more than anything else, Jesus Christ. Sanctuary is a family of individuals that have found hope in Jesus, and simply want as many people as possible to experience that exact same freedom.
We believe that the gospel changes everything. The gospel is for everyone and is the only source of hope for humanity. We exist so that all people can experience the transforming love of Jesus. We are a community of people who have a heart for Jesus, a heart for people, and a heart for the city. our vision is to inspire people to find Jesus, follow Jesus, and Further his fame.
Every Sunday at 9A &10:30A
We'd love to have you join us in person on Sunday!
You can watch or listen to our most recent messages any day of the week! the latest edition of our worship guide is a great way stay up to date with the latest Sanctuary news.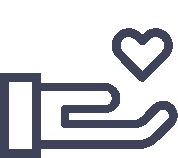 "Whoever is generous to the poor lends to the lord, and he will repay him for his deed."
Proverbs 19:17